Business Insurance
What would you do if your business suffered structural damage, were getting sued, or had employees stealing from you?  We can set you up with business insurance to keep you covered in all of these cases (and more).  We've got your back.
Property Insurance
Property insurance covers everything related to the loss and damage of company property due to a wide-variety of events such as fire, smoke, wind and hail storms, civil disobedience and vandalism. The definition of "property" is broad, and includes lost income, business interruption, buildings, computers, company papers and money.  Property insurance policies come in two basic forms: (1) all-risk policies covering a wide-range of incidents and perils except those noted in the policy; (2) peril-specific policies that cover losses from only those perils listed in the policy. Examples of peril-specific policies include fire, flood, crime and business interruption insurance. All-risk policies generally cover risks faced by the average small business, while peril-specific policies are usually purchased when there is high risk of peril in a certain area.
General Liability
Business owners purchase general liability insurance to cover legal hassles due to accident, injuries and claims of negligence. These policies protect against payments as the result of bodily injury, property damage, medical expenses, libel, slander, the cost of defending lawsuits, and settlement bonds or judgments required during an appeal procedure.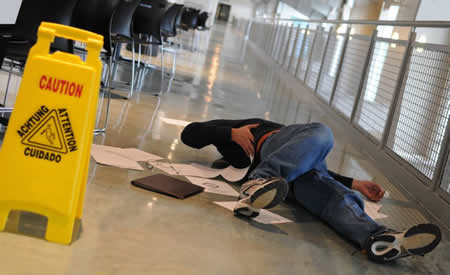 Equipment Floater
Equipment floater insurance is a form of property insurance that covers loss of or damage to equipment that is moved from one location to another. It is different from standard property insurance, which covers real property and personal property that are generally expected to be in one location. Equipment floaters can be written as individual policies or as an addition to a standard property policy.
Professional Liability
Business owners providing services should consider having professional liability insurance (also known as errors and omissions insurance). This type of liability coverage protects your business against malpractice, errors, and negligence in provision of services to your customers. Depending on your profession, you may be required by your state government to carry such a policy. For example, physicians are required to purchase malpractice insurance as a condition of practicing in certain states.
Workers Compensation
Workers Compensation Insurance, sometimes called workers comp, protects a business owner from claims by employees who experience a work-related injury or illness – either sustained on business premises or due to business operations. In all states, most companies are required to carry workers' compensation insurance for their employees.

Excess/Umbrella Liability
Umbrella insurance refers to a liability insurance policy that protects the assets and future income of the policyholder above and beyond the standard limits on their primary policies. It is distinguished from excess insurance in that excess coverage goes into effect only when all underlying policies are totally exhausted, while umbrella is able to "drop down" to fill coverage gaps in underlying policies. Therefore, an umbrella policy can become the primary policy "on the risk" in certain situations. The term "umbrella" refers to how the policy shields the insured's assets more broadly than primary coverage.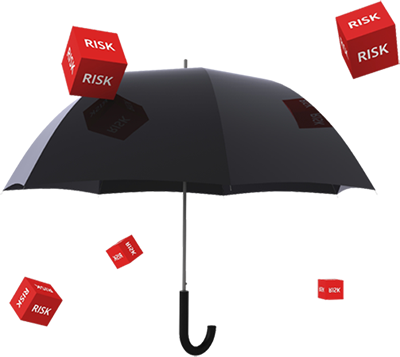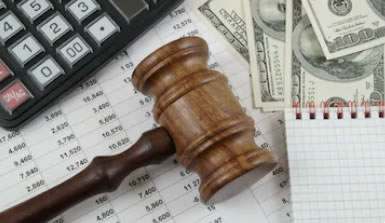 Directors and Officers Liability
Directors and Officers Liability Insurance is liability insurance payable to the directors and officers of a company, or to the organization(s) itself, to cover damages or defense costs in the event they suffer such losses as a result of a lawsuit for alleged wrongful acts while acting in their capacity as directors and officers for the organization. Such coverage can extend to defense costs arising out of criminal and regulatory investigations/trials as well; in fact, often civil and criminal actions are brought against directors/officers simultaneously. It has become closely associated with broader management liability insurance, which covers liabilities of the corporation as well as the personal liabilities for the directors and officers of the corporation.
Employee Dishonesty
A fidelity bond is a form of insurance protection that covers policyholders for losses that they incur as a result of fraudulent acts by specified individuals. It usually insures a business for losses caused by the dishonest acts of its employees. While called bonds, these obligations to protect an employer from employee-dishonesty losses are really insurance policies.[1] These insurance policies protect from losses of company monies, securities, and other property from employees who have a manifest intent to cause the company loss.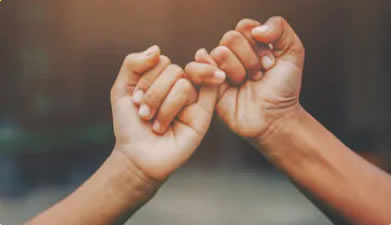 Surety Bonding
A surety bond is a promise to pay one party (the obligee) a certain amount if a second party (the principal) fails to meet some obligation, such as fulfilling the terms of a contract. The surety bond protects the obligee against losses resulting from the principal's failure to meet the obligation.